It does not matter if you are a professional tiler or a person who does some tiling around the house.
Regardless of your job, you certainly need an excellent quality tool that won't slow you down on the job. Let's explore the five best tile cutting tools you will find in the market.
1: Table wet saw
The wet table saw is a saw bench that operates with the help of water, electricity and a rapidly rotating carbon or diamond blade. The blades on the saw are for cutting a very tough surface with ease.
Let us understand how it works; the designing of this wonderful saw is in a way that whenever you operate it for cutting tiles, the carbon blades or diamond blades will be provided with water continuously throughout the tile & cutting process to maintain the temperature and keep the heat of rotating blade in check.
When to use:
The wet table saw is a saw which can be used to cut tiles in an accurate straight line plus it is suitable for both large and small tiles.
2: Handheld wet saw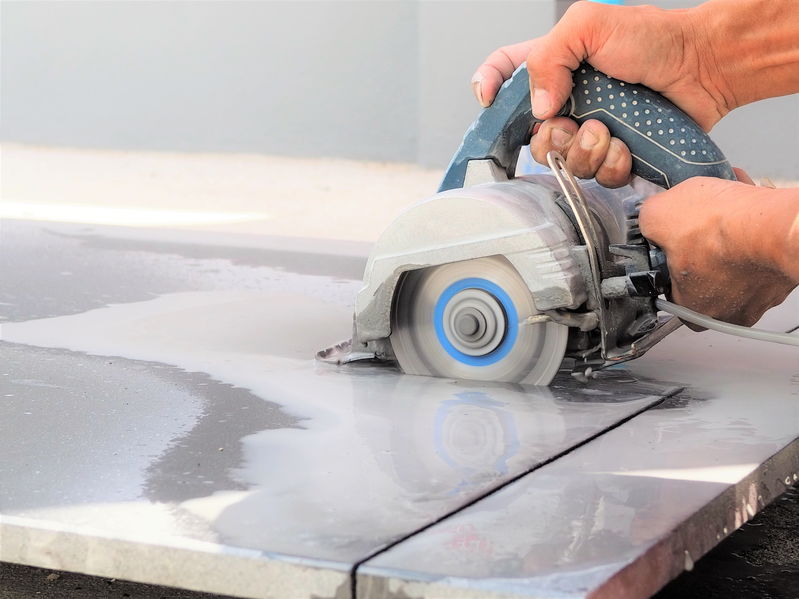 A handled wet saw is also known as the oscillating tool; this saw is perhaps the most powerful, safe and handy saw a tile cutter can own, and should have in its inventory.
These tools are names as multi-tools because it offers a variety of attachments for doing different work. A handheld wet saw is, therefore, multi-tasking tool.
When to use:
It is easy to use for cutting a portion of tile from an already installed place. This saw works with battery, not electricity, so you have more freedom with where you can use it.
3: Snap tile cutter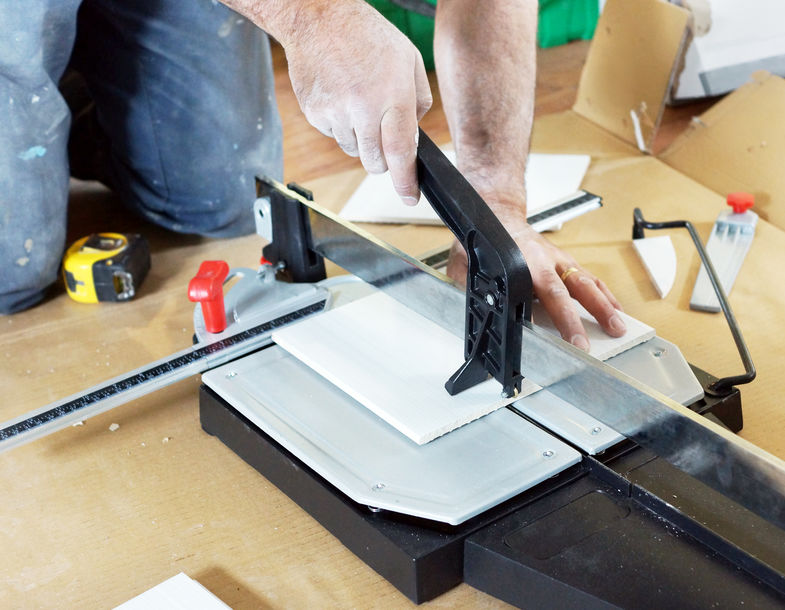 Snap tile cutter is also known as the rail tile cutter, or tile snip is the easiest tile cutter tool in the market. It works like a glass cutter, the tile is inserted in the place, and then the wheel is drawn to score the surface, and then the handle is pressed until tile on the platform snaps.
Snap tile cutter does not require electricity or battery to run and it is easy to operate, but it has a downside too.
The snap tile cutter is not designed to give the tiles a particular shape; they are designed to snap in a straight line.
When to use:
If you want a satisfactory job without less trouble and at a limited price, this is the best option to use, plus you can use it anywhere as it does not use electricity or battery.
4: Tile nipper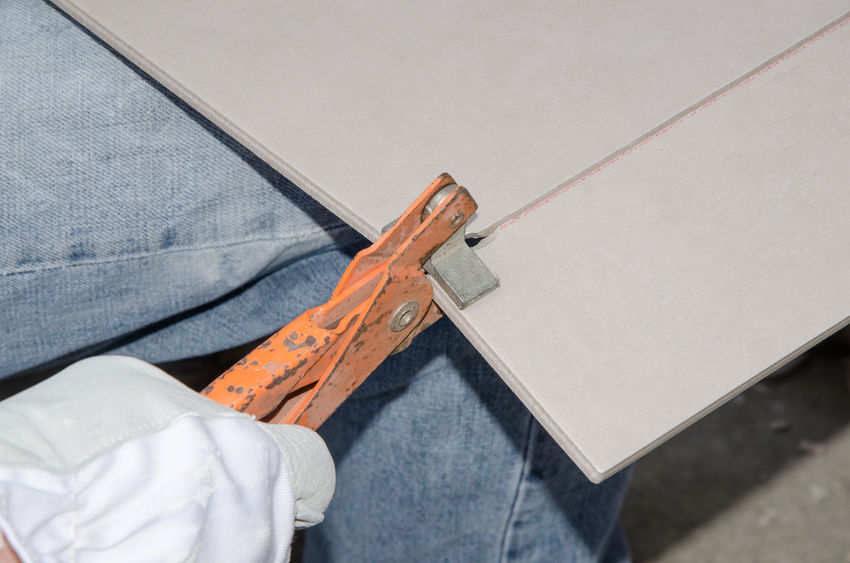 Tile nipper or, simply nipper is the easiest and most simple tile cutting tool available in the market. The rubber grip in the handle makes it more accurate and easy to work without applying to much pressure.
If you have curved and corner tiles, tile nipper is a tool that will come in handy. The end of the tile nipper has a carbon and metal mixed compound blade, which is very strong.
The hard end of the tool is dull and is used for making an incision and cutting tile edges. However, it has some cons too, as the thin tiles cannot withstand its mechanics and straight cuts cannot be made from tile nipper.
When to use:
If you want to cut a tile in a small proportion or make curve cuts in tiles. It is handy and can be used without electricity.
5: Rotary cutting tool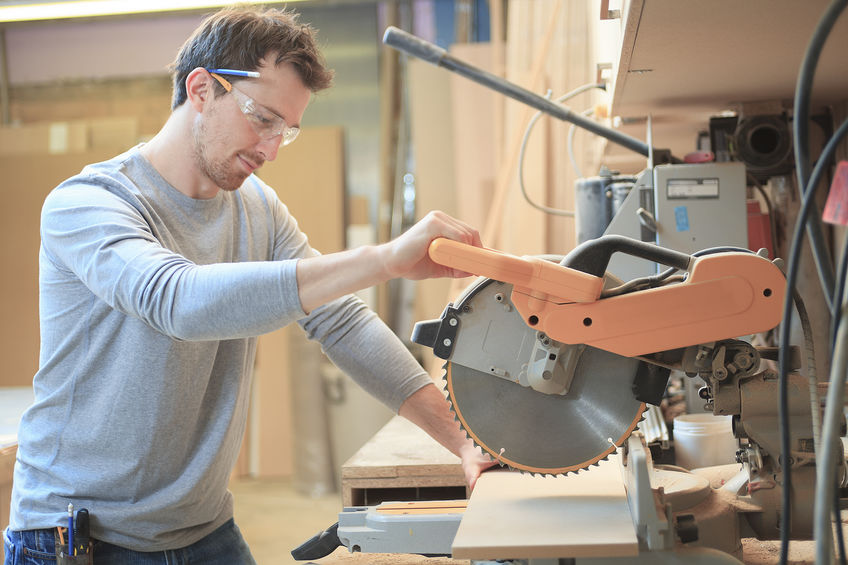 Rotary cutting tool offer blades that have a rotating drill. Sometimes you will need to cut the tile in such a way that it stays on the place and let you draw the outlets. The saw can cut a clean circular hole in the tile.
When to use:
If you want to make a circular cut in the centre of the tile and, also you can make small cuts in the edge of the tiles.
---
---